This is a bit of a different post for me but I've wanted to put it out for a while, I don't talk abut music on here at all, really but I'm a bit of a an audiophile admittedly and 2017 has been pretty solid so far, anyway I wanted to make a completely subjective list of my top 5 albums and why I like them, here they are in no particular order.
Tei Shi – Crawl Space (released 31st of March)
This isn't a ranked list as I've mentioned but man I just love this record and it's probably my favourite on the list regardless, I've been listening to the singer songwriter on and off for 2 years, wishing in the back of my mind for a full length album from her and in March she certainly delivered, with some of the most catchy, alt R & B from this year. Crawl Space is as an emotionally charged album with some fantastic tracks on it with a lot of re-play value for me, the ever so catchy 'keep running' and the try not to sing along to 'Say you do', Tei Shis' beautiful voice also plays a big part in her appeal, as does her alternative, creative style to her aesthetic and her music with some of the most diverse tracks on a single album I've heard this year as well. And not with a lick of auto-tune or shoe horned afro-Caribbean beats in sight, great stuff.
Paramore – After Laughter (released 12th of May 2017)
One of my favourite bands well, ever, released their new record 'Hard times' in May, after a 4 years gap since their last, self titled album, the album was a bit of a surprise for me and I'm sure for many fans, as was news of Zac Farro , a former member re-joining the band. I took a little while to warm to the new style and tone of the music but it's definitely grown on me, 80s synth pop that makes you want to move, with some experimental and creative instrument playing peppered throughout, there's definite passion and emotion through the tracklist and an interesting mix of highs and lows in what is a varied and diverse album. It's intriguing, mature but ultimately a fun mix of fast tempo and more slower, intimate deep dives, embodying Paramore in a nutshell I feel and in terms of my favourite songs, 'Hard Times' and 'Told you so' are some notable ones.
Logic – Everybody (released 5th of May 2017)
The east coast based rapper put out another hit record in my opinion, with some great production and fantastic sounding songs, Logic brings his energy, great flow and interesting story telling once again to a solid album overall, interestingly this is probably his most divisive album to date among fans but I'm really into it, there's great re playability on a lot of songs and I like that Logic brings a positive message through his music. Not being afraid to make a point or be proud of his bi-racial background, some may call it corny but songs like 'Black Spiderman' are just infectiously catchy, encapsulating the talented rappers enthusiasm, energy and great flow, just a few reasons why he has such a huge fanbase worldwide.
Drake – More life (18th March 2017)
Now I'm not even a big Drake fan and More Life isn't really an album, well some people might say is isn't. But anyway, it's good, no matter what you think of Drake, he does deliver the goods time and time again mixing cultural influences and putting out some fantastic sounds, with a lot of influence from grime here in the UK, which pays off quite well actually. The length of the album is pretty long but a few brilliant songs on there more than make for it, the summertime jam 'Passionfruit', the soothing '44-22′ to name a few, I don't know how Drake does it with hit album after hit album but he does it well.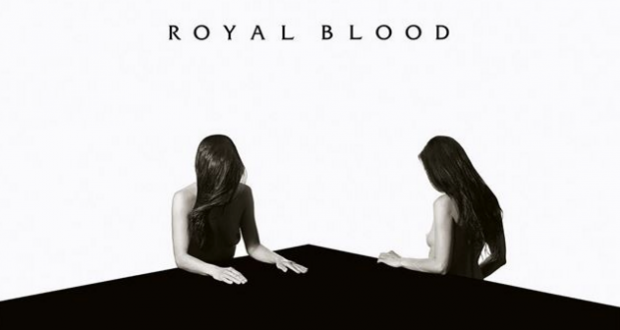 Royal Blood – How did we get so dark (released 16th of June 2017)
I'd heard about this album just about a million times over the last month and a half or so and I actually got a bit annoyed with how ubiquitous it seemed to be, then…. I listened to it and it's pretty good, I have to say, you know that feeling when you hear a song you've heard loads of times on a specific album from an artist and you recognize it, not having listened to that artist before, yeah that. The band have an interesting gritty, almost grungey sound to them with some creative, hard hitting tracks and I guess I'm a new fan, with a decent length to the album as well, it flies by and is great for a re-listen.
Notable mentions:
Dua Lipa – Dua Lipa
Mura Masa – Mura Masa
Linkin Park – One More Light
Kendrick Lamar – DAMN
Stormzy – Gang Signs and Prayer
Syd – Fin